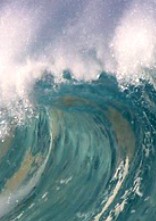 The 7th South China Sea Tsunami Workshop (SCSTW-7) will be held on November 17-22, 2014 at National Museum of Natural Science, Taichung, Taiwan, China. As one of the SCSTW-7's sponsors, BICTAM is pleasured to announce a partial financial support program for proved students and young scientists from Asia-Pacific region, who have some difficulties in financial source, to attend SCSTW-7.
Support may include a waiver of the registration fee for the workshop. To apply for this support program, please send your curriculum vitae and a letter of recommendation along with an indication for the following necessities:
Abstract information submiited to SCSTW-7 including the abstract's tiltle and authors. The applicant is the first author of the abstract and manuscript, and will present the work during the workshop.
The necessity of the waiver of the registration fee.
Prime consideration will be given to applications received by October 30, 2014 at: wangxy@cstam.org.cn
Since the funding for this program is limited, all of the applicants can not be necessarily funded and selection may be made based on the applicant's individual situation. Anything about the support application, please contact with Ms. Xiaoyan Wang via email (wangxy@cstam.org.cn).
You could get more information about the workshop on the SCSTW-7's website at:
http://tsunami.ihs.ncu.edu.tw/~scstw/2014/
Session topic:
Costal engineering
Geological
Geophysical
Museology
Policy and disaster prevention
Sediment
Solid-Fluid coupling simulation
Tsunami simulation
Important dates:
| | |
| --- | --- |
| Short Abstract Submission Deadline: | July 15, 2014 |
| Extended Short Abstract Submission Deadline: | September 15, 2014 |
| Abstract Acceptance Notification: | October 1, 2014 |
| Long Abstract Submission Deadline: | October 15, 2014 |
| Register Deadline: | October 30, 2014 |
| SCSTW-7 Begins: | November 17, 2014 |
| SCSTW-7 Ends: | November 22, 2014 |
Registration fees:
Regular: 250 USD
Student: 150 USD